Great Minds think differently: have your say
17 Feb 2015
"On Friday 20th February you are invited to join the Great Minds Symposium, to launch a programme that the charity Safe Ground wants us all to contribute to. The charity's aim is to hold a joint discussion between a panel including criminal justice experts and the audience, facilitated by psychoanalyst Renos Papadopolous. Panellists include the Howard League's Chief Executive Frances Crook, Prisonomics author Vicky Pryce, cam paigner Jonathan Robinson and Director of Music in Prisons Sara Lee and following the discussion, there will be poetry from Anthony Anaxagorou and drama from the Playing ON Theatre Company. Safe Ground aims to bring people with different experiences together to question how social policies are made, to discuss what the impact of those policies are, how they affect different people's lives, what barriers exist and what policy makers can learn and do to make improvements.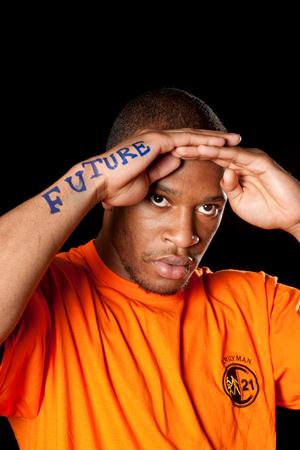 Charlotte Weinberg, Executive Director, Safe Ground said:
"All of our work is informed by the prisoners and families we work with, but we've gone even further for our 2015 annual symposium by bringing those people together with practitioners, policy makers, artists, academics and students to have a shared conversation, and give each of them a greater voice.
"This event is designed to question how we make social policy and how we might begin to do it differently. Our panel and audience will be asked how they feel about the issues that are raised, so we can capture people's emotional reactions as well as their intellectual opinions."
The idea for Great Minds resulted from a successful pilot programme in the Virgin Islands, which saw prisoners and staff create solutions together, following several facilitated discussions. Based on their experience of Family Man and other projects in the UK which aim to enhance relationships and improve communication, Safe Ground came up with a bespoke programme for the Virgin Islands.
They carried out several training sessions individually with staff and prisoners before bringing them together to resolve conflicts and come up with ideas to improve rehabilitative programmes at HMP Balsam Ghut. The men were so committed they worked over the weekend, elected representatives to speak for them and worked alongside staff to come up with role plays to convey some of the issues they were experiencing to the rest of the prison, including a domestic scene about conflict in the home and the impact that has on children and a story about recruiting an ideal prison officer with script, scenes and all characters devised by prisoners.
Several months on, the prisoners have now formed a prison council, to enable them to regularly give their views to staff in a productive way. The Governor is committed to developing a more purposeful, productive prison and he has challenged staff to ensure they and prisoners are key to that change.
Weinberg says the prisoners involved in the programme said they got a lot out of it, they can now see what it is possible to achieve and felt invigorated about participating in regime differently, many are now inspired to continue with education and join different social groups.
Praising Safe Ground, one of the participants, Hussein said: "They worked with us and the staff to design that programme and work out what the content and the format should be. But, they didn't come here to impose a programme. They wanted us to be the programme."
Weinberg says: "We learned from working in an international context that our methodology is transferrable, our whole piece of work rested on our ability to relate to those men and staff, we had to earn their trust and overcome resistance in the same way as we would in this country, but how you approach that, how respectful you are and how you understand people's issues is what is really important. Ultimately understanding and acknowledging another person's point of view through conversation and joint problem solving is what Great Minds is all about."
Safe Ground's annual Symposium takes place at The Temporary Theatre, National Theatre, South Bank, London, SE1 9PX on Friday 20th February 2015, 1pm-5pm with networking in the National Theatre bar areas afterwards. Safe Ground's symposium still has 50 tickets left – book a place and have your say. Book tickets at £10 here.
Image by Warwick Sweeny, Wandsworth.