Teacher runs marathon to help educate prisoners
30 Jan 2014
Trainee teacher and law graduate Amy Brown is preparing for her first ever marathon to raise money for PET.
A 26 year old trainee teacher from Ballymoney, Northern Ireland, is running the Edinburgh Marathon on 25th May to raise funds to help prisoners get an education.
Having always been interested in the criminal justice system, Amy Brown volunteered with a charity helping children in the care system to avoid a life of crime and has been interested in prisoner rehabilitation ever since. "It was easy to see how children from that kind of background would be vulnerable, and how one bad decision could end up becoming a slippery slope." says Amy.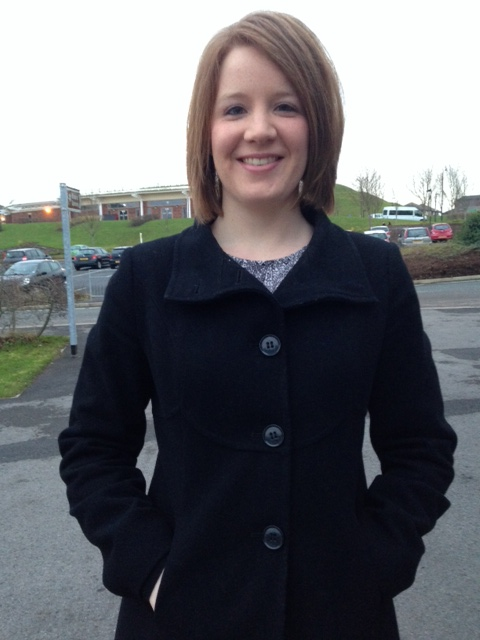 Through her volunteering programme, Amy then mentored a young girl for three years who was in foster care. Amy explains: "She's now 16 and still at school. She's doing really well and has made future plans for herself. I'm really proud of her.
"It was these experiences and knowing that many people end up going to prison for a reason - they've often had it very tough themselves - that inspired me to fundraise for PET. This is an issue that many people don't think about very often but education is a really important way for people in prison to make changes and move on with their lives."
Rod Clark, Chief Executive, PET, said: "With 25 years' experience of helping prisoners to change their lives through education, we know that learning in prison works. As well as improving employment opportunities, education gives people a positive focus and something good to talk about with friends or family, which helps maintain those relationships that keep them on the straight and narrow when they leave. If we want people to move away from crime when they leave prison, we must give them support to change.
"Recent data published by the Ministry of Justice's Data Lab has shown that PET's support for prisoner learners is helping to reduce reoffending and create opportunities for prisoners once they are released. But we need to do more to make the public aware of the importance of prisoners' education.
"PET is always in need of more funding and every year we have to turn down good applications from prisoners who want to learn, simply because we don't have the funds to support them. It's great to see people like Amy choosing to fundraise for PET, we really appreciate her support. Good luck Amy from everyone at PET!"
Already five weeks into her training, Amy is a regular runner but this will be her biggest challenge yet. Keep track of Amy's progress on our Facebook page and sponsor her on her Justgiving online fundraising page.
If you would like some more information on the different ways you can fundraise for PET, send us an email at events@prisonerseducation.org.uk.
Editor's Notes
For interviews, photos or further information please contact Susannah Henty, Media Manager: Susannah@prisonerseducation.org.uk; 020 8648 7760 or visit www.prisonerseducation.org.uk
About PET
This year Prisoners' Education Trust (PET) celebrates its 25th anniversary. The charity was set up in HMP Wandsworth by a prison teacher and a barrister in 1989 who wanted to offer a wider range of courses to prisoners. That year, PET helped 12 people, now the charity supports approx. 2,000 each year to study distance learning courses across England and Wales. The charity does this by providing advice and funding for prisoners keen to study subjects and levels not generally available in prisons. PET also carries out research, informed by prisoner learners, to improve prison education.
In 2012 PET launched the Prisoner Learning Alliance to work together with 18 other expert organisations to champion learning for people in prison.