Views and insights
Prisoners' Education Trust (PET) offers expert views, opinion and insight into all aspects of learning in prison and the impact of changes to the criminal justice system upon learners' experiences.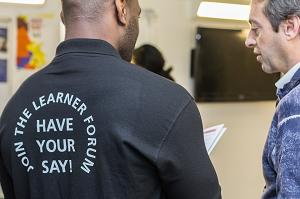 Read PET's news, press releases and search for research, resources and case studies demonstrating the value of a variety of learning, training and skills for people in prison. For an insight into individuals' experiences read our learners' stories or visit our film gallery.
For monthly updates about our work please sign up to our e-news bulletin. We also welcome contributions, contact us if you would like to submit an article for our e-news, a case study for the website or research for our resource library.